Passionate vegans. Pathfinders of pure foods. Health conscious. Creative at heart and in taste.
Glenn Whitehead and Melanie Wandt, business partners and co-founders of PMK, bring much of what they cook at home into their restaurant on a daily basis.
PMK guests are served only the best food.
Melanie and Glenn agree that they only serve their guests what they serve their loved ones; if there's anything they wouldn't serve their family, they wouldn't serve it at Plant Matter Kitchen.
Glenn, Melanie, and their team collaborate day-in and day-out, crafting new recipes and tasty concoctions sure to please their guests.
Monday's Special: Pasta!
Every Monday, PMK serves up unique pasta dishes featuring different noodles, sauces, and flavours.
Some of the Monday pasta features include:
Butternut Squash Ravioli with a locally-harvested wild mushroom sauce: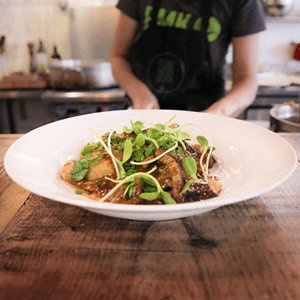 Check out how this beautiful ravioli was prepared by visiting our Pasta Monday Vlog.
House-made pasta with roasted butternut & leek sauce topped with sage, balsamic mushrooms & vegan parmesan: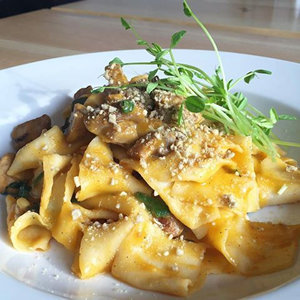 Homemade parpadalle with arrabiatta sauce! Sweet n' spicy tomatoey goodness: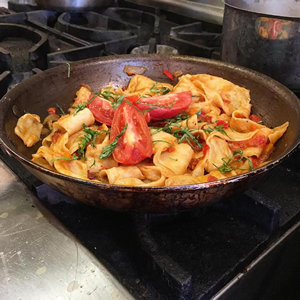 A homemade tomato, basil, mushroom & spinach pasta dish: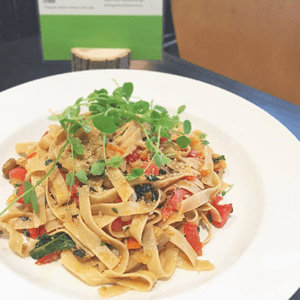 Come into PMK this Monday and every Monday to get your pasta fix!
Also, check out our Taco Tuesday Vlog and Power Smoothie Vlog for more PMK house specials!