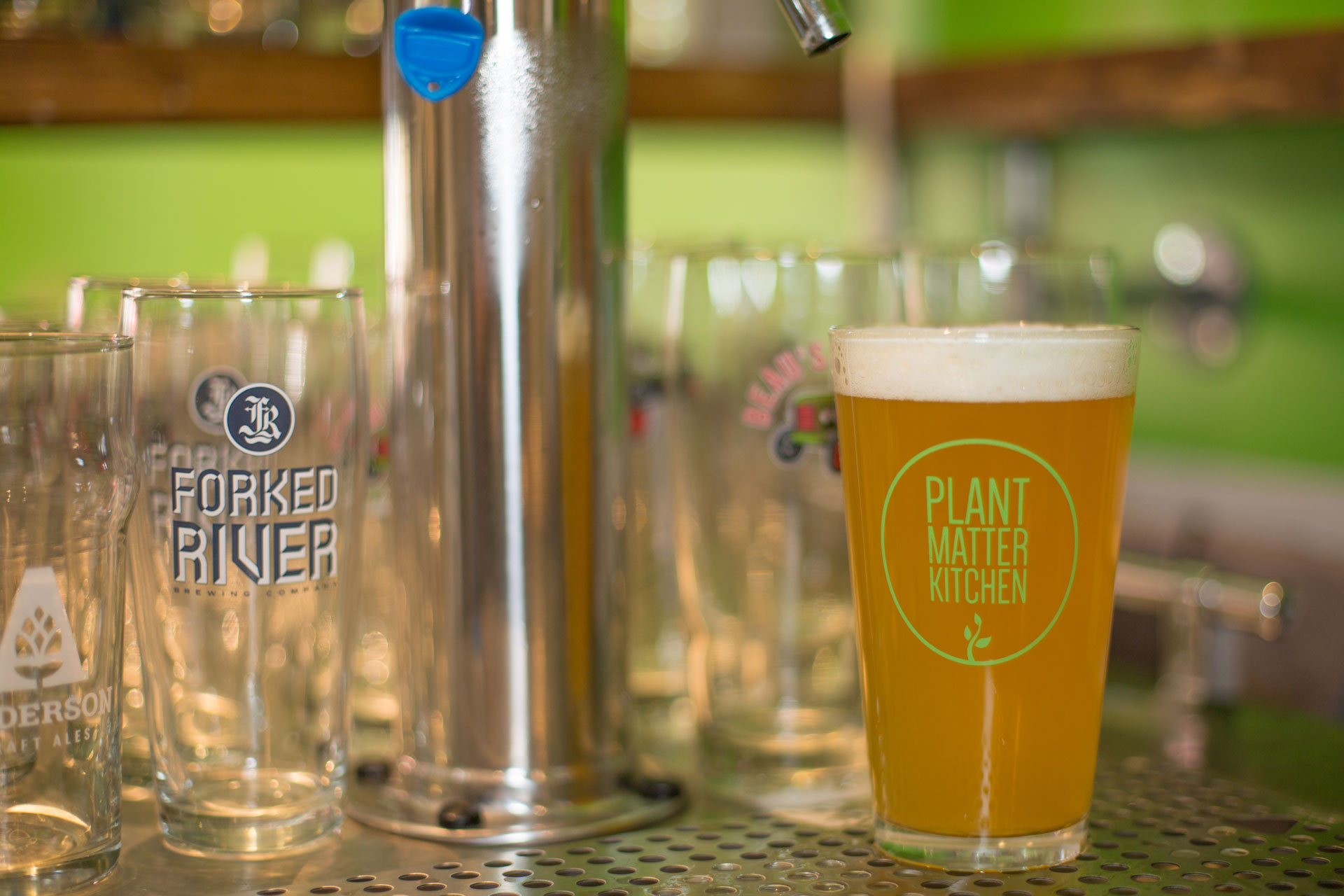 Today is National Beer Lover's Day—and we love ourselves some chilled,
robust, distinctive, locally-brewed beer at Plant Matter Kitchen.
This day was apparently founded by John-Bryan Hopkins, who is the creator
of Foodimentary, the official go-to source for food holidays. On the day when folks were celebrating National Acorn Squash Day, Hopkins was in the mood for a beer, and hence National Beer Lover's Day became an annual celebration.
At PMK, we serve squash and beer—both of which are vegan, locally and ethically sourced.
In honour of this national day, we'd like to take a moment and acknowledge our four feature breweries at PMK: Anderson Craft Ales, Beau's All Natural Brewing Company,
Forked River Brewing Company, and MacLean's Ales Inc.
Do you know why carry these beers over other beers?
Because all four produce beer that's vegan-friendly and made with local ingredients—and we love that!
Beau's is employee-owned, supports small community, and sells its products back to its employees. This award-winning, independent, family-owned brewery brews their brew with sincere consideration for the environment and love for locals.
Anderson's is a family-owned and operated brewery that was founded in London's Old East Village. Their award-winning beer is brewed in small batches with four key local, healthy, and vegan ingredients: Canadian-grown barley, North American hops, crisp clean water, and yeast.
Forked River is a London-based beer company, committed to local beer lovers, and was founded by three University of Western Ontario graduates. They're widely recognized in our community and brew their beer in the utmost traditional craftsman manner.
MacLean's was founded at the crossroads of motorcycles and great beer. One of Ontario's pioneering independent craft brewers, MacLean's award-winning ales are made with Ontario hops are loved by locals in our community.
Check out our drinks menu to see what other full-flavoured beer we serve at PMK—both in the bottle and on tap.
We hope to see you tonight on National Beer Lover's Day!