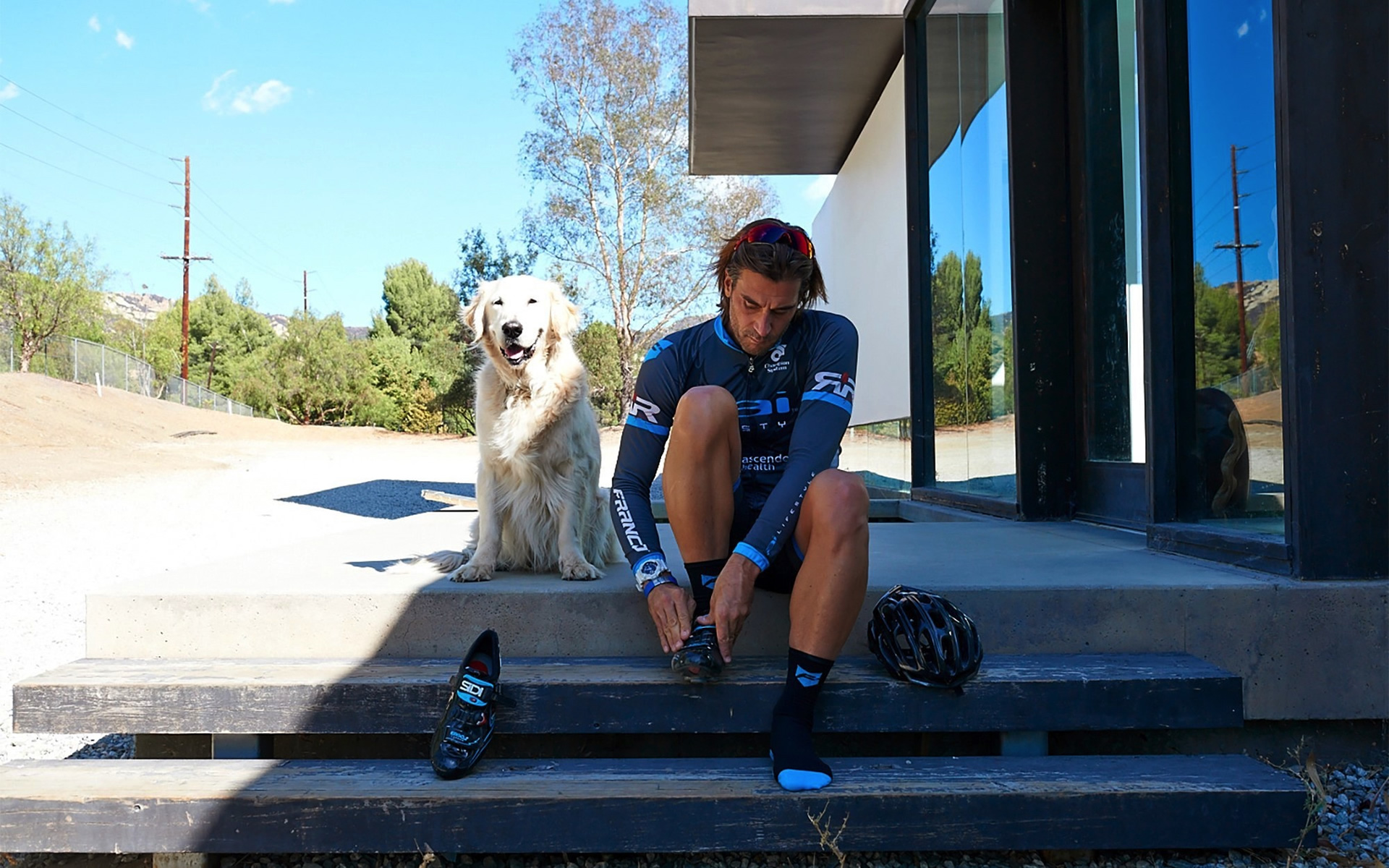 Ultra endurance athlete. Best selling author. Wellness evangelist. Vegan.
Rich Roll embodies the coupling of veganism and athleticism like no one else.
Rich's Story
A graduate from Stanford University (where he was a butterfly swimmer) and Cornell Law School, and former entertainment attorney, Rich is now a renowned vegan, motivational speaker, plant-based nutrition advocate, and bestselling author.
He wasn't always this way, though.
After suffering from drugs and alcohol abuse in his 20s, and being overweight and unhealthy in his 30s, Rich decided it was time to make a drastic life change in his 40s. He completely overhauled his lifestyle, changing the way he approached food, fitness, and his overall perspective on life. Within the first 10 days, Rich experienced a tremendous upswing in energy levels, indicating that his body and his mind were on the right track toward health and wellness.
Rich has come a very long way, to say the very least.
A Better, Healthier Life
Since becoming a vegan, Rich has ran in a host of marathons including the EPIC5 CHALLENGE with colleague Jason Lester (author of Running on Faith) in 2010 and the Ultraman World Championships in 2008 and 2009—which is a three-day, 320 mile, individual event requiring participants to swim 6.2 miles, ride 261.4 miles, and run 52.4 miles.
In 2009, Men's Fitness Magazine titled Rich one of the "25 Fittest Men in the World," alongside Australian actor Hugh Jackman (aka The Wolverine), Jamaican sprinter Usain Bolt (aka The Lightning), and Filipino light-welterweight fighter Manny Pacquiao.
In 2012, Rich penned his first book, Finding Ultra, and continues with the conversations it ignited on his blog and weekly podcast.
One of his shows features David Carter, also known as The 300 Pound Vegan, who we also wrote about for our Veganism + Athleticism series.
Family Life
In 2003, Rich and married his partner Julie Piatt—plant-based chef, singer songwriter, and spiritual guide who has adopted the spiritual name "SriMati." Having met years before in a yoga class, the two were married in a ceremony Julie calls a
"spiritual world concert" that was officiated by renowned yogi Bhagavan Das.
Together, Rich and Julie live in Malibu Canyon in California, have four children, wrote their cookbook The Plantpower Way (which is listed on our blog), have embarked on their transformative, week-long Plantpower Way Italia retreat in Tuscany and have set the bar for plant-based wellness and fitness.
Julie records music with their sons Tyler and Trapper, and in his Vlog 005, Rich when documents himself doing normal Dad things, like driving their daughters Mathis and Jaya to school.
An Inspiration
Rich serves as an excellent inspiration to many within the vegan community,
especially here at PMK.
His adoption of plant-based eating habits in order to better his health is
respectable, his astute commitment to exercise is commendable, and his loving family life is relatable. Rich is someone who practices veganism and athleticism on a daily basis, proving to us all how invigorating, energizing, and strengthening—both inside and out—a healthy, organic, vegan diet truly is.
** Images are property of www.richroll.com
Community, Rich Roll, Rich Roll Podcast, Vegan, Vegan Athlete