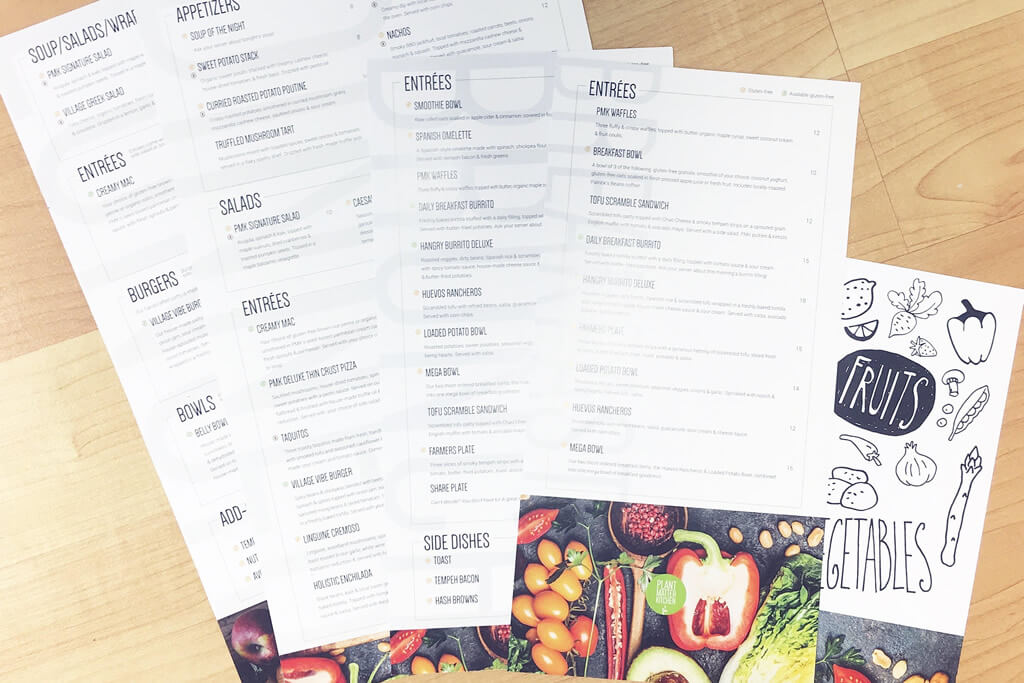 Did you know… March is the second month of the year to have 31 days, was named after the first month of the earliest Roman calendar "Martius," is represented by the daffodil, and is the time when Spring arrives!
It's also the month of NEW MENUS at Plant Matter Kitchen!
From bountiful burgers for the hungry adult and crust-less sandwiches for the "Weegans", to health-giving breakfast bowls and creamy linguine that feeds the soul, our new menus showcase our chef's global culinary interests and highlight familiar local flavours.
All Organic. All Vegan. All Healthy. All The Time!
WE'VE ADDED BREAKFAST, AND MORE!
We now serve BREAKFAST every day! Come visit us at 162 Wortley Road for your morning coffee and a Tofu Scramble Sandwich with Chao Cheese on a wheat-free English muffin. Or, for a refreshing, fruitful take on breakfast, try building your own Breakfast Bowl that will look a little something like this: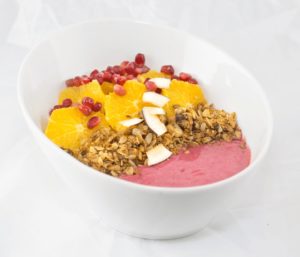 We serve BRUNCH every Sunday, including warm waffles, burritos, and an omelette! For a serving that's sure to please, try our Farmers Plate spread that features tempeh strips and scrambled tofu.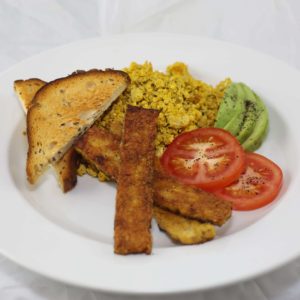 Our LUNCH menu has grown exponentially, with Bowls and more burgers than before. Not only is it organic and healthy, the Scoville Burger brings extra spice to our lunch offerings. For a less spicy dish, order the Village Greek Salad, with feta cheese and sweet red onions.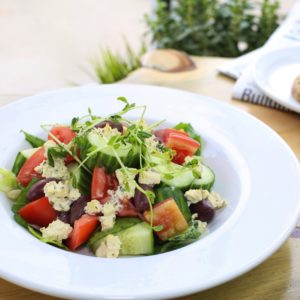 Start off DINNER with one of our new apps. How about Nachos? Our take on this classic crowd-pleaser features Sri Lankan jackfruit. Or try our original Sweet Potato Stack, drizzled with fresh-herb pesto sauce.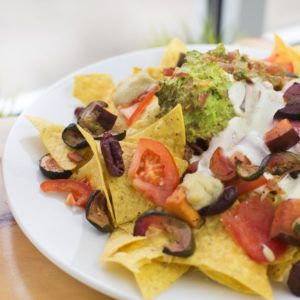 Then to the Entrées… we have many items to choose from, such as Taquitos made with fresh, house-made tortillas and a Caesar salad on the side. Or, if you're feeling daring, try our special, house-made 17 spice sauce, then get your hands on the Curry Bowl. If you're not too crazy over curry, then how about the Seared Tofu Bowl, with cauliflower ceviche and soba noodles.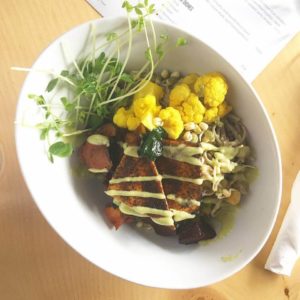 We also have a KIDS MENU for all the adorable "Weegans", and our DRINKS menu has also grown, with new brews from Cowbell and Bench brewing companies.
ALWAYS CHANGING, ALWAYS EVOLVING
We still have our Taco Tuesdays, Pierogis Wednesdays, and Curry Thursdays every week! These globe-trotting dishes are different each week. Check out what we've recently served:
Tuesday Tacos with spicy broccoli, red pepper, pico de gallo, kale slaw, and avocado cream: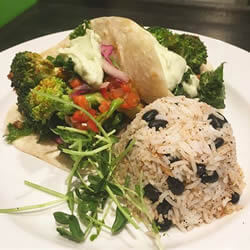 A stacked serving of pierogis dressed with caramelized onions, tempeh bits, and sour cream: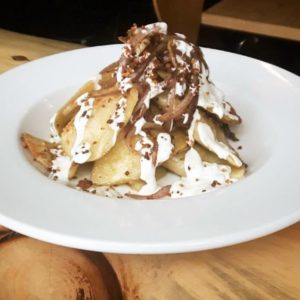 A Curry Poutine! With "Watson-Rella" (our very own Hillary Watson's plant-based take on mozzarella!), sautéed onions, mushroom gravy, and smoky tempeh bits: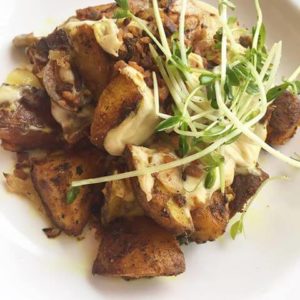 Stop in THIS WEEK to see what we're cookin' up!
THE ALL-TIME FAVE…
Now we're on to the good stuff. Yes, we still have doughnuts on the weekends, and they're better than ever!
Check out this spread of Blueberry Coconut w/ Lemon Icing (GF), Toffee (GF), Chocolate Sprinkle Dip, and Pineapple Coconut: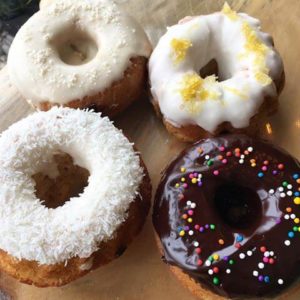 And then there's these the Chai Spice (GF), Maple Walnut (GF), Chocolate Glaze, and Sassafras Sprinkle:
All Sweet. All Colourful. All Natural. All The Time!
Come in to PMK to enjoy a doughnut, and pair it with a tea from The New New Age or a coffee from Patrick's Beans, or pick up a take out box and enjoy them at home.
DISHES THAT ARE SURE TO PLEASE
Take a look beyond this sneak peak by visiting our full menus online: Breakfast/Brunch, Lunch, and Dinner.
Tonight's the night to call up your friends and book a long overdue dinner date! With new dishes that are sure to please, we guarantee a great experience at Plant Matter Kitchen — from both our food and our community.
Click here to make a reservation today!
We also post daily specials on our Facebook and Instagram, so be sure to follow us there!
Breakfast, Brunch, Dinner, Doughnuts, Festive Food, Food Holiday, Global Flavours, Local Conscious, Lunch, Menu, New Items, PMK Cooking, Recipes, Vlog