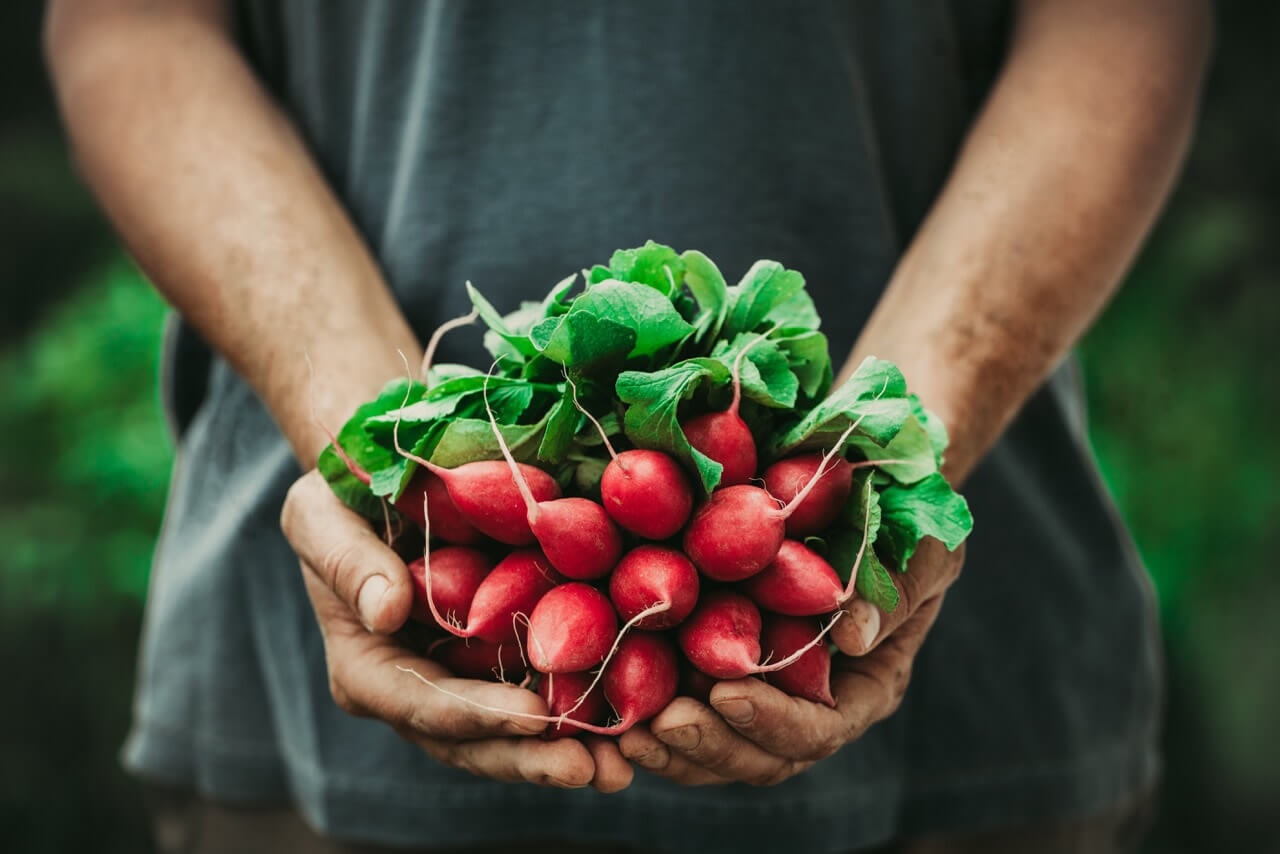 At Plant Matter Kitchen, we believe that in order to become our healthiest selves, we have to revert back to the basics and get in tuned with the environment around us.
This approach to cooking, eating, and living is implemented—and tasted—in every meal that we cook and serve at Plant Matter Kitchen.
STEP BY STEP
Plant Matter Kitchen chefs prepare dishes as they're ordered and use only the freshest ingredients.
Nothing comes from a box, a can, or a jar. All ingredients are organic and arrive at our kitchen in their rawest forms—from local farms.
The kitchen's transparent, open concept allows guests to see exactly how their salads, wraps, and pizzas are being made—step by step, ingredient by ingredient.
CHANGE IS UPON US
"People are waking up," says Glenn Whitehead, co-founder of PMK, "there is something happening right now. Once you tune into this conversation, you start to notice it happening all around you."
People are beginning to realize that they don't have to accept feeling unhealthy and sluggish, they can do something about it.
We have control over our lives, our health, and our happiness—and it all stems from the food we use to nourish ourselves with.
NOURISHMENT, COMMUNITY, GROWTH
Natural. Authentic. Organic. Handcrafted. Good food, for good health.
These values are woven into PMK's overarching philosophies and belief system.
They govern the way we cook, the way we communicate with our guests, and the way we operate a business that's eco-friendly, gmo-free, ethical, and always organic.
WE DO WHAT WE LOVE, WE DO WHAT WE BELIEVE IN
We partner with local business, organizations, farms, and breweries who also put these same values first.
We have a new menu featuring fresh, organic, and locally-grown meals that nourish the mind, body, and soul.
We raise funds for organizations committed to the advancement of health and wellness—for humans and animals alike.
We do what we do every single day because we believe in change—the type of change that comes with advocating for the importance of food education and food literacy, building lasting relationships with businesses who are committed to community, and sharing meals with people who advocate for ethical environmental practices and so much more!
We wake up early, we come to work, and we begin the day off right with holding beautiful, natural ingredients in our hands and transforming them into wholesome and nourishing meals for every single person who walks through our doors.