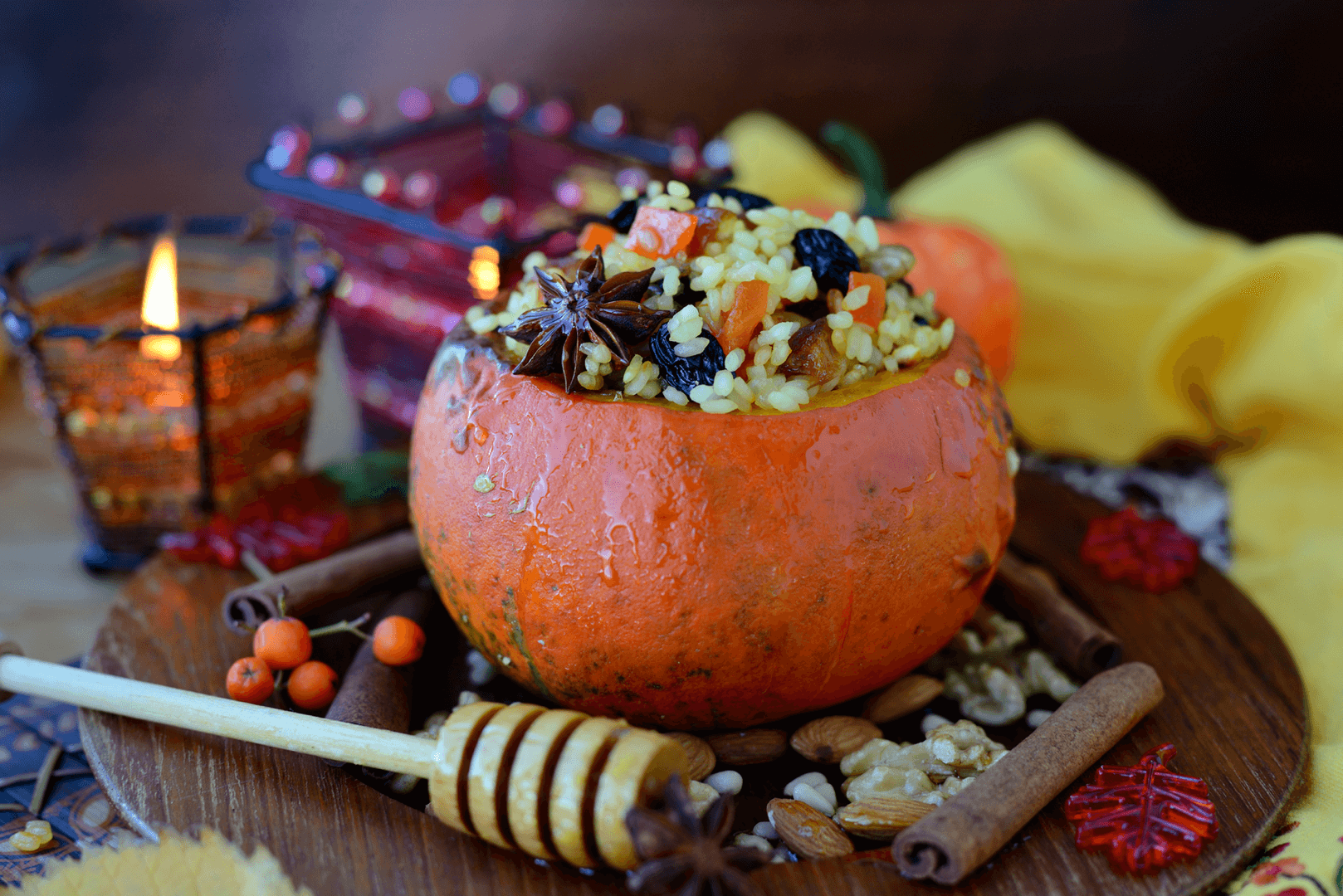 Fall is here!
Pumpkins are displayed in storefronts, dew is dancing on windows at dusk, PSLs are brewing around the clock, and scarves are re-emerging as everyone's go-to accessory.
Thanksgiving Dinner
Fall also means Thanksgiving, which is just days away!
Are you in charge of cooking Thanksgiving dinner this year, and more importantly, is it a vegan Thanksgiving meal?
The internet is an abundant resource of festive recipes and we've gathered some of our favourite dishes that we hope will help plan your meal this year.
Anxious over Appetizers?
PETA is your go-to source for:
Muddled over The Main Course?
Here are some fulfilling options:
Searching for Slides?
EatingWell's got you covered, with:
Stuck on Stuffing?
VegKitchen has some pretty tasty options:
Desperate for Desert?
Oh She Glows has oh so much to offer, including:
Check out the Vegan Thanksgiving Recipes Pinterest board for a buffet of recipes that'll help you pull off a flawless, healthy, ethical, vegan Thanksgiving dinner.
What's In Your Kitchen?
Got a unique, vegan Thanksgiving recipe to share? We'd love to hear about it!
Give PMK a shout out on social media (Facebook, Twitter, Instagram) and use the hashtags #ThanksgivingWithPMK #VeganThanksgiving #PMKDoesThanksgiving. Can't wait to hear your recipes!
Happy Cooking!