WATER IS OUR LIFELINE
It nourishes us.
It hydrates us.
It revives us.
It makes up 60-70% of the adult body.
It has a neutral pH of 7 (neither acidic or basic).
It covers nearly 75% of the earth's surface.
It has been recognized as both a human right and a Sustainable Millennium Development Goal by the United Nations.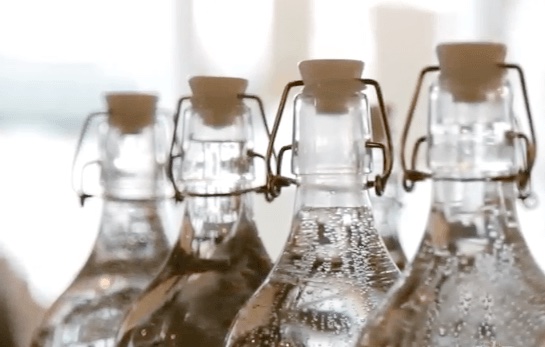 WATER IS CRITICAL TO HEALTHY, ADEQUATE LIVING—FOR EACH AND EVERY ONE OF US IN THIS WORLD
Since opening our doors last year, we've kept our promise of serving organic, locally-sourced vegan food that's free from chemicals, preservatives, and GMOs… and we promise the same for our water.
"It seemed an important part of our philosophy that what we serve is as pure as it can be," explains Glenn Whitehead, co-founder and co-owner of Plant Matter Kitchen, about serving only the healthiest and cleanest water.
We do everything we can at Plant Matter Kitchen to keep our water safe, clean, and superior in quality—which is why we only use a reverse osmosis system.
Reverse osmosis is a process in which dissolved inorganic solids (ie: salts) are filtered out of a solution (ie: water), by being pushed through a micro-thin membrane. The process removes aesthetic and health-related contaminants and impurities found in tap water, such as fluoride, lead, chlorine and chloramine, pesticides, detergents, nitrates, and sulfates.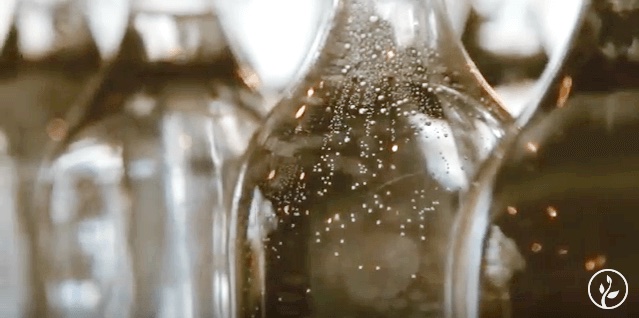 SO, WHAT DOES THIS MEAN FOR WATER AT PMK?
It means that the water used in the kitchen and in the smoothie bar is free from fluoride, matter, particulate, chlorine, and a host of unhealthy minerals. It also means that the water we use to make your coffee has been completely cleaned to make the tasty doughnuts that accompany that coffee.
Glenn notes how water today is consumed with chemicals and how "more and more you can read about even some of the pharmaceutical drugs starting to show up in our water supply." PMK's reverse osmosis water helps prevent anything harmful from becoming part of the food and beverages served in the restaurant.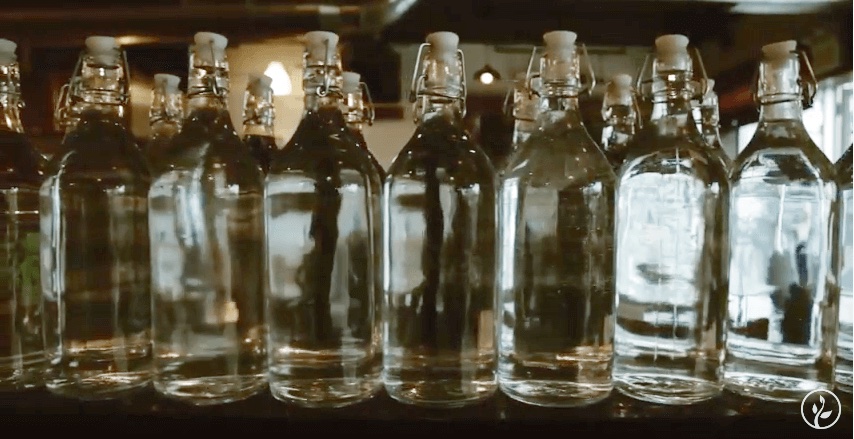 PMK's reverse osmosis system is comprised of a three-part filtration system: the basic pre filter, the carbon filter, and then the reverse osmosis filter—the latter of which "pushes the water through a very tiny membrane," explains Glenn, "that literally nothing can pass through except for a water molecule."
The filters are checked various times throughout the year and the volume of water that moves through this system grows as our eatery does. When first opened, PMK used 50 gallons of water; today PMK moves 100 gallons of water through our reverse osmosis system.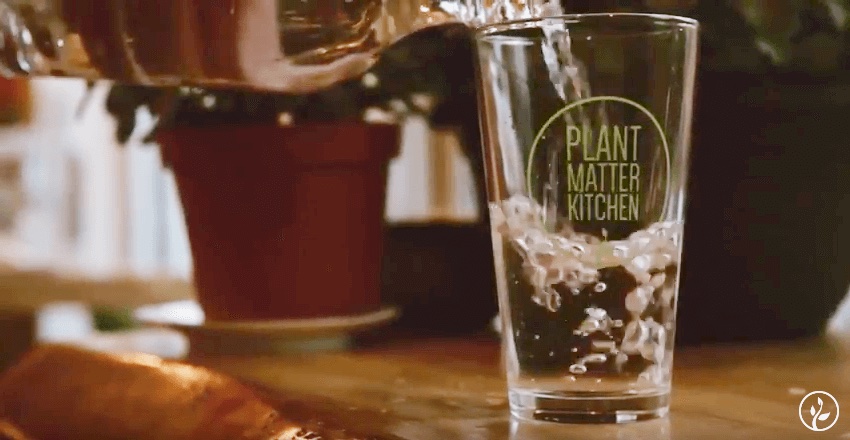 THE IMPACT OF CLEAN WATER
The cleanliness of PMK's water is something our eatery is very proud of. We're proud to be able to serve our guests the cleanest possible water.
"One of the things that we've noticed in the year that we've been open is the water is a big draw for a lot of people, says Glenn, "so lots of people actually come because of the reverse osmosis water on the table… We've had people hug us because we're putting pure, filtered water in front of them to drink."
One tip: since the reverse osmosis system filters out all minerals, we remineralize our reverse osmosis water with himalayan salt.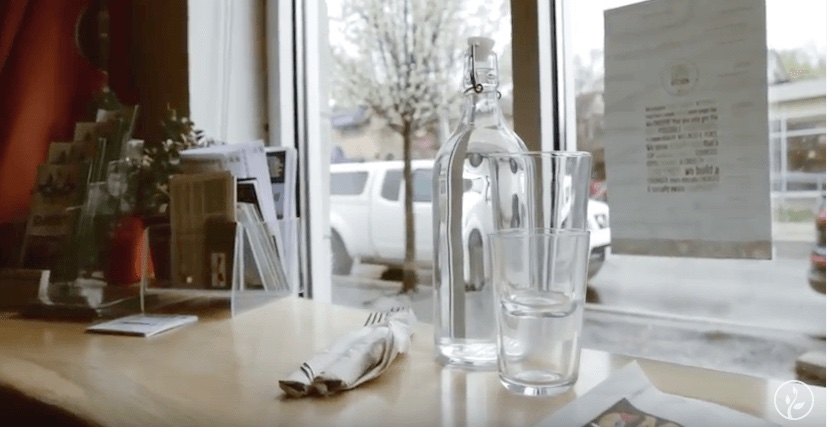 Himalayan Salt, Human Rights, Philosophy, Reverse Osmosis Water Filtration, United Nations, Water