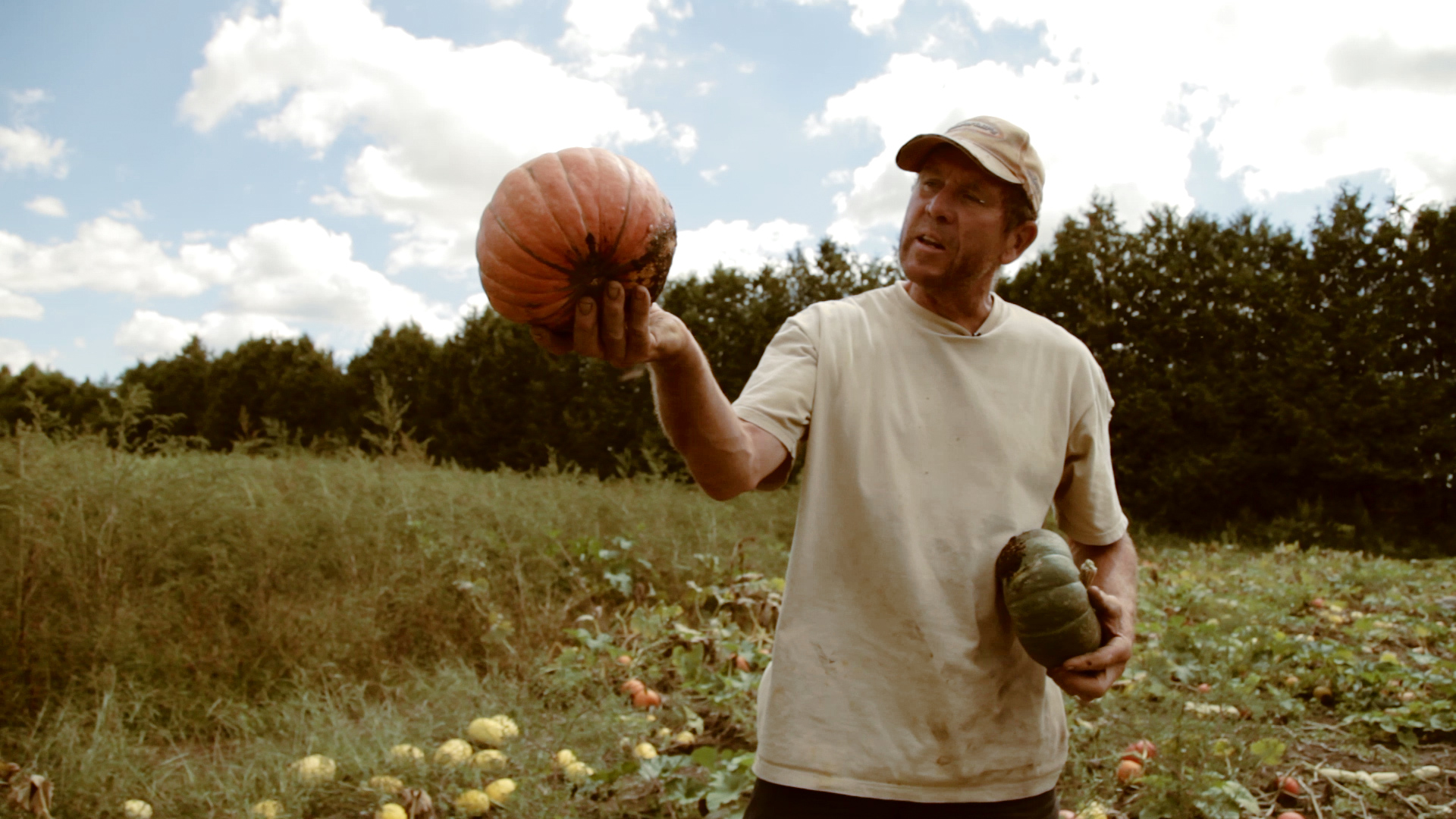 We all know that true beauty comes from the inside, for both people and food.
Like diamonds in the rough, some of the most beautiful veggies are the ones with their roots intact and with imperfections in their skin.
It's What's on The Inside That Matters Most
Putting aesthetics aside, Rick Cornelissen, Owner & Operator of Eco-Logic Farms, talked exclusively to PMK about how we should value food for its inner beauty, because when it comes to nourishment and flavour, it's about how food tastes, not about how it looks.
Cornelissen has been in the business of food farming for long enough to see how much people's food knowledge and needs have evolved. Calling attention to how people's vegetable preferences have changed over the years, Cornelissen told PMK that years ago, people shied away from unfamiliar heirloom varieties—like tomatoes that aren't perfectly round or red—but today seek these varietals out.
"We sell a lot of stuff that doesn't look perfect, but people are happy because the flavour's there and the nutrition's there, and in a lot of cases, they can look beyond that," says Cornelissen.
Noting the immense power of factory farming, Cornelissen says "it would make you sick if you saw how much stuff is thrown away. Its incredible. The grocery stores, they dictate what everything should look like—the size, the shape, the colour, the packaging."
Check out our Vlog for more from Cornelissen and his approach to natural, local farming and fresh food.
The Real Junk Food Project
Founded in 2013, The Real Junk Food Project has been diverting "food destined for waste" and using it "to create delicious and healthy meals." Adam Smith, founder of the company, says that "half of the food that is grown or produced on this planet is wasted. It doesn't even make it to our tables."
"Over 1 billion people on this planet do not have access to food, suffer from food insecurity or food poverty, and even malnourishment. We waste over 1 billion tons of food worldwide, every single year." Smith continues, "in Leeds in 2012, over 22,000 people were officially diagnosed with malnourishment, including children."
Smith and his team are doing everything they can to reverse these statistics and introduce sustainable methods of food security. In September of this year, The Real Food Project opened its first food waste supermarket in Leeds. Adopting a "pay as you feel" method, customers shop for food that though may be out-of-date, is still "perfectly safe to eat."
Keeping Food Waste at Bay in Europe
In France, a law was passed earlier this year that makes it the first country in the world to "ban supermarkets from throwing away or destroying unsold food, forcing them instead to donate it to charities and food banks."
Also keeping food waste at bay, "instead of truffles and caviar," during the Olympics this past summer, renown chefs were "tasked with turning surplus foods, gone uneaten by athletes, into 5,000 meals for the homeless in the Lapa neighborhood of Rio de Janeiro."
Food That's Perfectly Imperfect
While shopping for groceries at home in Canada, you might stumble upon No Name® brand's line of Naturally Imperfect™ products.
Launched in 2015, the company's press release says that Naturally Imperfect™ "is a line of fruits and vegetables that while smaller in size or slightly misshapen, still tastes as great as regular produce varieties."
Echoing what Cornelissen told PMK, Ian Gordon, Senior Vice President, Loblaw Brands, Loblaw Companies Limited, says that "when it comes to produce, Canadians know that beauty is more than skin deep."
"Our customers recognize that they get the same flavour and nutritional benefits in spite of appearances. The positive response to our initial offering of apples and potatoes" says Gordon," demonstrated the opportunity to expand the no name Naturally Imperfect™ line and offer more selection at a great price to Canadian families."
Food Preservation & Sustainability at PMK
Even closer to home, at PMK, we utilize fruits and vegetables in their entirety. If certain varieties aren't fit to be used in our dishes, then we blend them up for smoothies. Our talented chefs always make sure to optimize nutrition and minimize waste, whenever and wherever.
Check out our Vlog to see how our refreshing and nourishing smoothies are made.
Along with Cornelissen, Smith, and Gordon, PMK is doing everything possible to bring better, fresher, more organic and locally-sourced food to customers.
Not only are we food conscious, we're also environmentally conscious, care about bettering the state of food security in London, and realize that just because food might not look pristine on the outside, it doesn't mean that it's insides aren't perfectly nourishing.